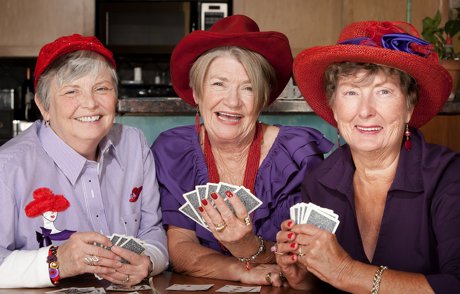 Grand Junction property owners in their golden years are eagerly embraced at the Grand Junction Senior Recreation Center. Here oldies but goodies call the shots. A plethora of events mark the calendar with just about something for everyone. Some say that keeping fit is the key to living a full life and exercise class is offered for good health. Participants work out at their own pace. Couples wanting to kick it up a notch and stretch their tail feathers strut their stuff dancing around the joint.
Laughter sounds off during bouts of friendly competition on this Grand Junction property. Cards are shuffled and tiles ruffled in anticipation. Strategies challenge the mind, and weekly games of Canasta, Bridge and Pinochle get a bit rowdy. When the ladies get together during BINGO there's plenty of stories going around about grandchildren while the numbers are marked. Triumphant calls of BINGO interrupt their tales and then the bragging continues. Gentlemen shooting pool also boast about the offspring but more subtly and mixed in between comments on the big game. Bookworms will find a quieter spot to relax with the latest literary find in the library.
Grand Junction Real Estate Residents Meet Friends for Lunch
Lunchtime chatter flows freely four days a week at noon when homemade hot meals are served up. This wonderful time of gathering facilitates friendship and interaction in the Grand Junction real estate senior community. Reservations are required a day in advance and can be made by calling 970.243.9844. Dedicated to helping those who need it the Grand Junction Senior Recreation Center also offers computer classes to the technically challenged. Seniors can indulge in the last laugh as they surprise millennials with their newfound knowledge into social media and smart phone technology. Annual memberships to the facility costs only $15 and are available to individuals over 50. A whirlwind of fun keeps folks as busy as youngsters. Cherish the moments and enjoy retirement age to the fullest with the best of friends.